Videos of Mass & Homilies
During this time where the public celebration of the Eucharist has been suspended, we will be posting daily a video of the celebration of Mass. The videos should be posted here each day by 9 am.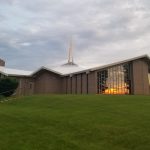 We are currently experiencing tehnical difficulties and will not be able to post today's Mass.