Videos of Mass & Homilies
During this time where the public celebration of the Eucharist has been suspended, we will be posting daily a video of the celebration of Mass. The videos should be posted here each day by 9 am.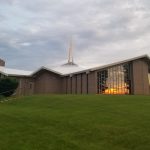 Date on the video is a misprint, this is the Mass for today, Friday , September 4, 2020.