Sacred Heart Update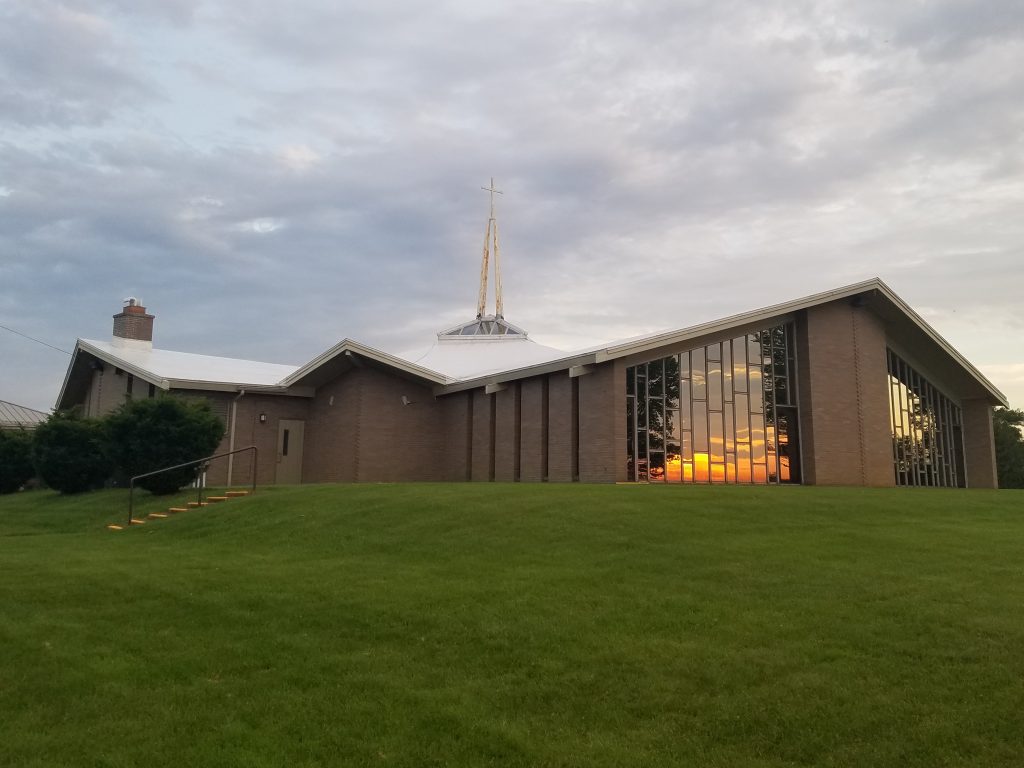 Weekend Mass Times  
Saturday: 4:00pm Mass
Sunday: 9:00am Mass
Sacrament of Reconciliation
Saturday: 3:00pm or by Appointment
Hear the stories of Marilyn and George's Camino pilgrimage this Saturday, May 20 after the 4:00PM Mass in the
Family Center.
Fresh off the path, parishioners Marilyn Trumper–Samra and George Samra will share stories of their six–week walk on the Camino de Santiago from France, up over the Pyrenees and westward across Spain to Santiago. It's there by tradition, the relics of St. James are entombed in the Cathedral.

Join us in the Social Hall after the 4 p.m. Mass for about an hour on Saturday, May 20. We'll share the history of the world–famous walk, our high and low points of the adventure
and put out Spanish deliciousness with bits of this and bites of that. You can try on our full backpacks and feel the weight, fit the walking sticks into your palms, check out the map of where we walked and learn of answered prayer – for which like Blessed Solanus Casey – we are already thanking God ahead of time.
A BIG "Thank You" to the Knights of Columbus Council 5083 for the beautiful roses they distributed to our moms' after the 9:00am Mass last Sunday. 
Sacred Heart CCW Memorial Day
Bake Sale
Calling all bakers and buyers.  
Sacred Heart CCW will be holding their Memorial Day bake sale May 27 and May 28th after all masses. We always have a wonderful selection of bake goods. All sales are by donation. 
June Meeting
Our next meeting is Tuesday, June 6th at 6:00.  Hope to see you there.