Sacred Heart Update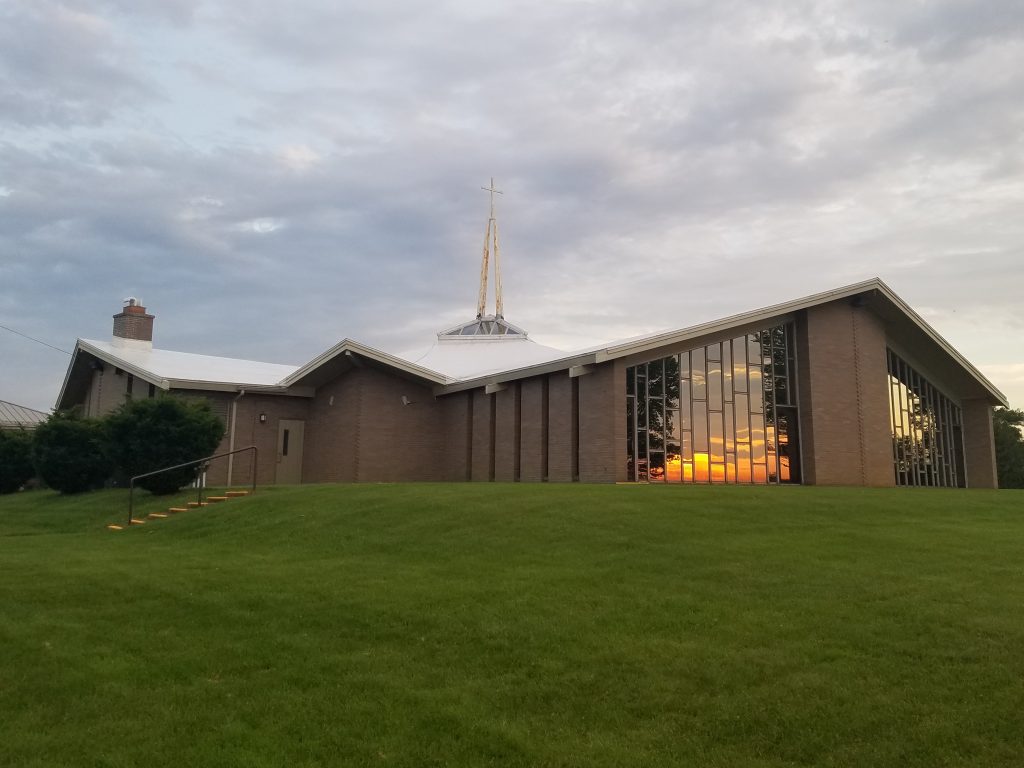 Summer Mass Times  
Saturday: 4:00pm Mass
Sunday: 9:00am and 11:00am Mass
Sacred Heart's Knights of Columbus Council 5083 invites all to view the St. Joseph icon that will be on display at Sacred Heart from July 24 through July 30.  Honor St. Joseph and pray for his intercession in preserving, cultivating and passing on the Catholic faith to future generations.  There will also be a 6:00pm Mass with the Icon on Tuesday, July 26.  Following Mass there will be a Rosary led by the Knights.  Note: There will be no 9:00am Mass on Tuesday, July 26. 
About the Icon
Flowing from the Year of St. Joseph declared by Pope Francis, and inspired by his apostolic letter Patris Corde, comes the Knights of Columbus latest Pilgrim Icon.  This beautiful St. Joseph icon is housed at St. Joseph's Oratory in Montréal, Canada's preeminent Shrine to St. Joseph, founded by St. André Bessette.
Elizabeth Bergeron prayerfully painted the original from a drawing by famed iconographer Alexandre Sobolev.  In the image, St. Joseph stands with his eyes cast humbly down, but with a determined strength in his face.  In his covered arm he bears the Child Jesus, whose own hand is raised, blessing the world.  In his right arm, St. Joseph holds a flowering staff, a sign that he was chosen by God.  The white lilies of the staff signify his purity and chastity.
Taken together, the icon provides a window into the life and mission of this courageous father, a man who was one of us and yet called to a mission of incomparable significance.
Catholic Services Appeal 2022
Give Today!
Help Reach Our Parish Goal Of 
$49,578
As of July 18 we are at $38,750 or 78% of our Parish Goal.  Every gift, regardless of the size, is vital to the success of the Appeal, so please be as generous as possible with your pledge.  
Please mail your completed form to the Diocese of Gaylord (extra pledge cards and envelopes are available in the Gathering Space)
or make your pledge/gift online at https://www.dioceseofgaylord.org/CSA_22-23.  
Important: 
Parish Name (Sacred Heart) and City (Oscoda) MUST be filled out in Step 3 of the form.