POSITION FILLED: Maintenance/Custodian job opening at Holy Family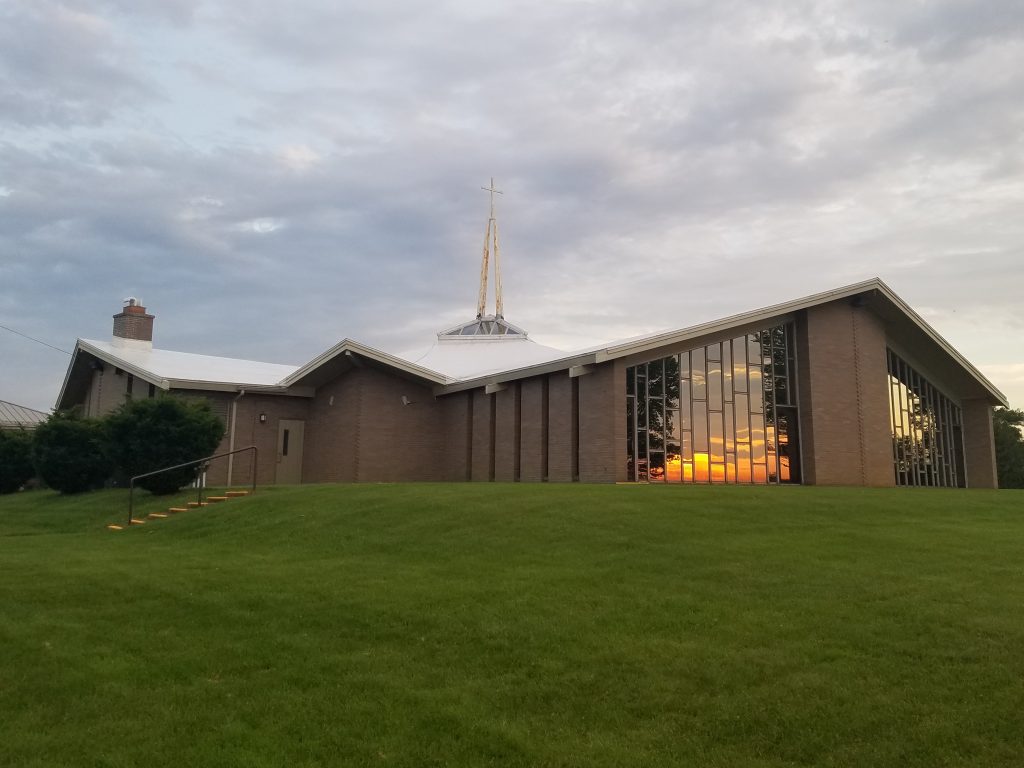 Holy Family Church and School
East Tawas, Michigan
Job Description
Maintenance Custodian
Primary Function:
General janitorial and maintenance of church, school, parish hall, rectory, all grounds and cemeteries.  Opening and securing of the buildings.  Maintenance and care of lawn, sidewalks, parking lots, and scrubs at the church, school, parish hall and cemetery.  Check for safety hazards and keep grounds groomed, snow plowed and cleared.
Major Areas of Responsibility:
General janitorial and maintenance care of the church, school, parish hall and rectory.
Purchasing and maintaining janitorial and maintenance supplies.
Maintaining logs on boilers (HVAC systems) inspections and fire equipment.
Oversee and supervise all contractors and/or person(s) helping with maintenance work.
 Specific Responsibilities:
Ensure that bathrooms are clean and have enough supplies.
Check trash containers and remove trash as needed.
Spot check carpets for vacuuming.
Ensure that the church, school, parish hall, rectory, and cemetery grounds are maintained.
In winter, ensure the walks and steps are shoveled, salted and work is logged at appropriate times including weekends for Masses and any other activities held on grounds.
Clean all roof dumps and strainers when needed.
Arrange for inspections for fire equipment/smoke alarms.
Attend all mandatory trainings and seminars offered by the Diocese of Gaylord for maintenance.
Other responsibilities as assigned.
Qualifications: 
Must be physically able to lift, bend, stoop, climb and reach.  Some custodial experience preferred.  Basic knowledge of most trades including but not limited to (plumbing, heating, carpentry, painting, mechanical, snow removal/lawn care).  Ability to keep building areas and grounds orderly and clean.
Other significant expectations:
To be kind, courteous and keep in mind the fact you always represent the parish.  Ability to call upon tradesmen or volunteers to assist when needed.  Flexibility to answer the call of an unexpected situation.
The above is intended to describe the general content of and requirements for the performance of this job.  It is not to be construed as an exhaustive statement of duties, or responsibilities or requirements.
Persons interested in this position should complete the application and background check forms CLICK HERE, or you may pick them up at the parish office.