Catholic Services Appeal Campaign 2019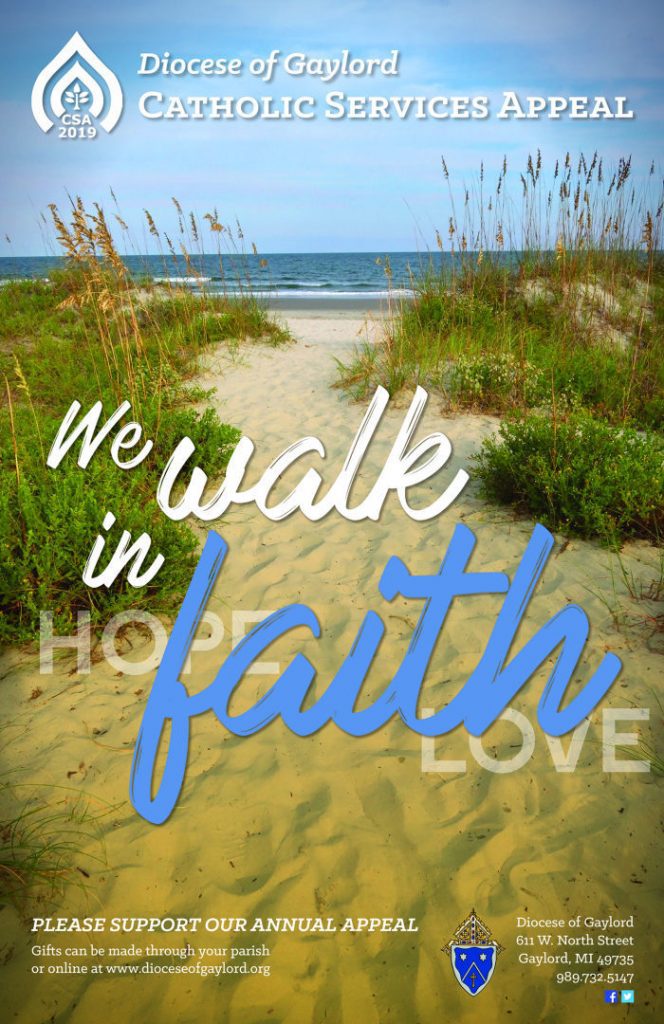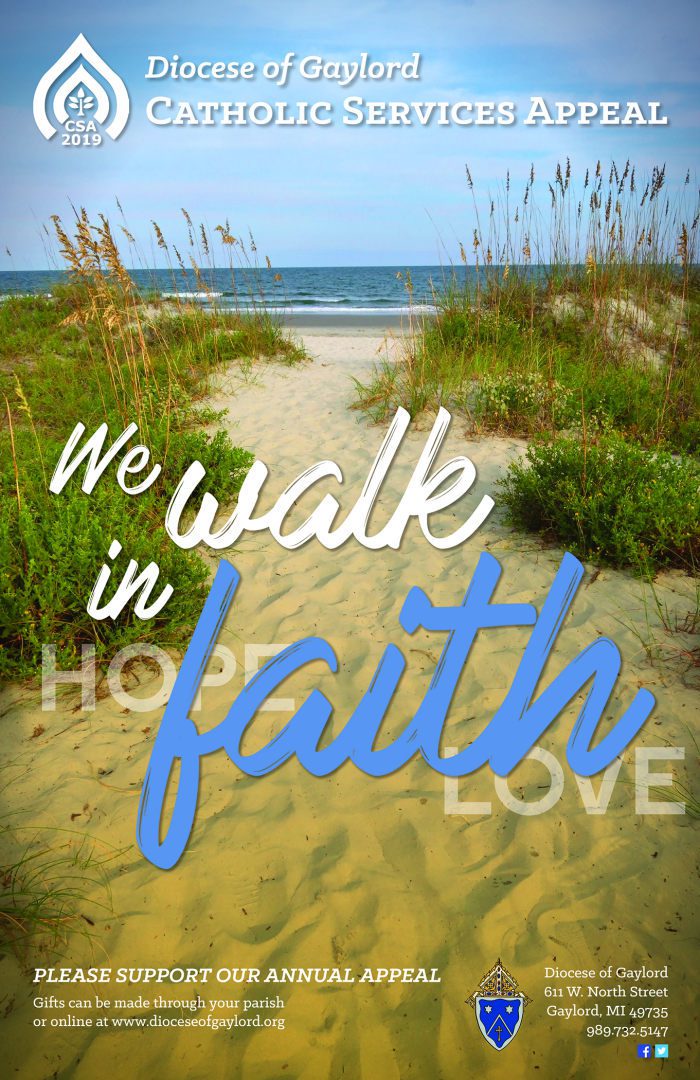 Dear Brothers and Sisters in Christ,
As we begin this Easter Season, this Second Sunday of Easter we remember God's amazing Divine Mercy poured out into our lives and into the whole world. As we listen to the Easter story in the coming weeks, we see that Jesus expects his followers to continue his mission in the world by the power of the Holy Spirit. As we pray for a sharing in God's Holy Spirit and an outpouring of his mercy through us his followers, we intentionally have our annual Catholic Services Appeal during this season of joy. We celebrate and we are challenged by the risen Jesus himself to continue to build his kingdom. This particular call to stewardship is one that reaches out to the thirsty world in need of this message of love – physical and spiritual. It is a challenging task to meet the world's greatest needs locally and around the globe in developing countries. God can do for us what he can do through us. We are so proud of our how our parishes answer this call of living the social Gospel, but this fundamentally begins by our real connection to the whole universal Church – the Body of Christ.  The Catholic Service Appeal is our way to participate in the fundamental services of the whole Catholic Church in northern Michigan and around the world. Every diocese throughout the world has a similar appeal even in the most impoverished areas because this is what Easter Christians do. Because Easter people answer Jesus' call to build up and spread the Kingdom until he comes again. It makes sense for us to begin praying about how we can meet our goals and continue the tradition of shining bright as the Lakeshore Catholic Communities of Holy Family and Sacred Heart.
In Christ,
Fr. Charlie and Fr. Tyler
For up-to-date information about the campaign at our parish CLICK HERE
For more information about the Diocese of Gaylord CLICK HERE