UPDATES : Youth Mission Trip to Guatemala 2019
Here are some  Mission Trip photos:
The Group arrived  in San Lucas Toilman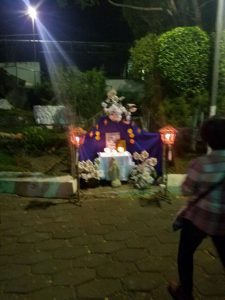 Mass at local Parish in San Lucas Toilman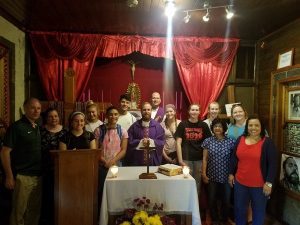 Fr. Tyler celebrated Mass on Sunday March 24  at the site where Blessed Stan Rother was martyred for the faith.
Father Tyler said that it was powerful!
March 25, 2019                                                                                                                                                                       " WE got 2 walls of the house we are building today."
The abuelita (grandma) who is receiving the house wanted to say thank you to the whole parish for the house.
"More progress on the home that we are building"
Floors                                                                                                               Walls                                                                           Corrrugated Metal Roof
The Mission Trip Teens with The Mission Team
Mission Trip Team: Bought food and fabric for  30 families